For this cartoonist, a trip to London involves two statutory pilgrimages.
The first is to the British Cartoon Museum. This splendid establishment is tucked away near the British Museum. It is funded entirely by private donation and its terrific exhibitions celebrate the best of the art form.
The second pilgrimage is to the Regent Street Apple Store to check out if the latest machines live up to the hype.
The iPad is intriguing, especially when you see what David Hockney has been doing with it.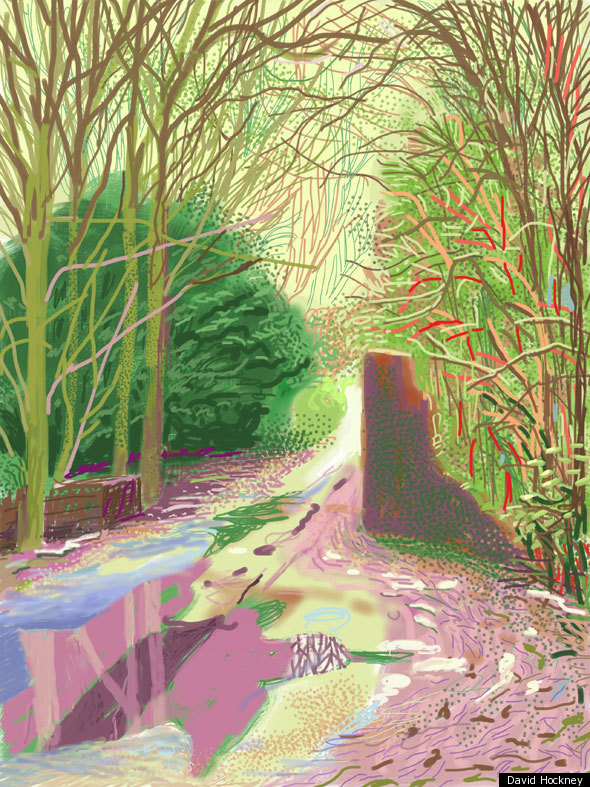 The original
Apple
iPad is too large for me to use as an everyday electronic sketchbook.
But the iPad Mini is just right.
The screen doesn't appear substantially smaller or less sharp than its Retina-display big brother but the iPad Mini is notably lighter, neater and easier to hold. Just right for one-handed finger sketching.
I used the Paper app, because that's what the Apple store has on the machines. I believe Hockney uses Brushes and I look forward to trying it out.
The Apple store has the machines set out to allow you to play. There is even a low table full of iPads for kids to use. There's no sales pressure and you can explore for as long as you want.
I ended up with one of the Genius Bar staff watching me to see what the Mini and Paper app could do. (Note to Apple: I'm available for hire to give demonstrations.)
Street sketching (and in pubs and cafés) is an important part of what I do. I often research a drawing by sketching in the wild, then returning to my studio to scan and work up the drawing on my main computer.
The iPad Mini makes process faster, more immediate. And more fun.
The Paper App site is here.
You can see more of David Hockney's wonderful artwork here.